Preventive Check-Ups: Because Life is to Enjoy!
In these troubled times, your health is more important than ever. Take some time for a comprehensive medical check-up. Go on a 3D journey through your body with our Total Body Scan®.
Accompany. Attend. Recognise. We make preventive health care simple so that you can stay healthy longer.
Your Advantages at Prescan
Our Core Competence is the Total Body Scan®
This comprehensive whole body check-up can help to rule out tumour diseases, heart attacks, and strokes. At the same time, it provides a comprehensive insight into your current state of health in just one day. We have performed more than 13,000 Total Body Scans® so far.
No Waiting Time, Fast Appointments
Just give us a call and our Prescan team will coordinate all appointments, procedures and arrangements with the desired physicians. All examinations take place under one roof within a very short time.
No Referral Needed, Quick Results
All examinations regarding our Total Body Scan® usually take place within one day. Afterwards, you will receive an oral interpretation of your results from a physician. In addition, we will send you a written and digital report of all findings.
Experience and Professionalism
Our concern is your health and well-being. For years, Prescan has been cooperating with independent, highly qualified physicians and clinics in Austria. They will devote plenty of time because our priority is friendly and competent support.
What Do You Want to Get Checked?
The Total Body Scan® – our innovative check-up for the whole body. Top preventive screenings in Vienna, Graz and Salzburg.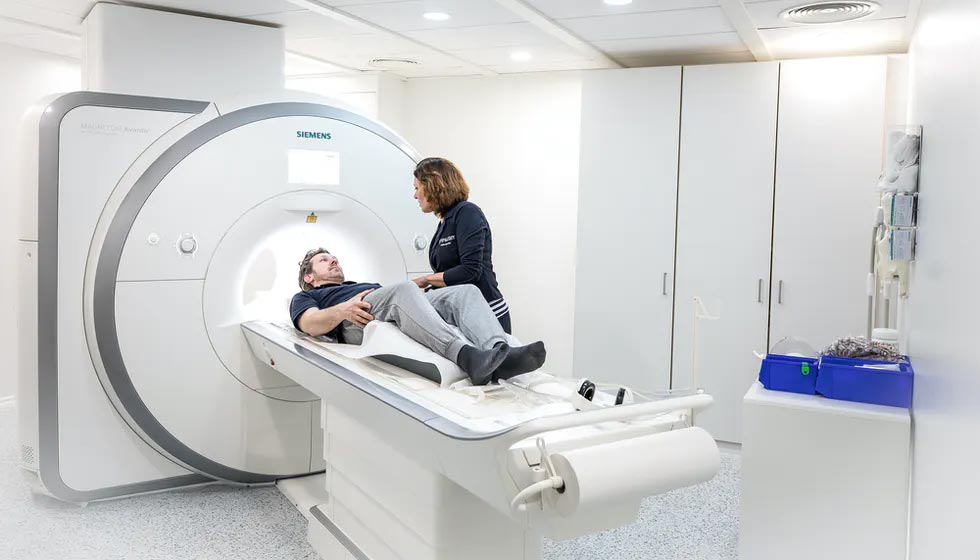 Fewer side effects with individually customised treatments
Individualised medication, throughout your life: Pharmacogenetic analysis contributes to the improvement of the safety of medicines by minimising the risk of serious undesirable side effects.
Do you have any questions? We will be happy to advise you without obligation.
Consultation Without Obligation
Do you have any questions?
We are happy to help!
Invest in your health as well as the health of your employees. Holistic medical check-ups help to prevent illness-related absences. They prove managerial foresight and motivate a healthier lifestyle.
Medical Check-Ups Can Save Lives.
Take responsibility for your health and well-being.
Find out about your current state of health.
Our comprehensive full-body checks and individual examinations offer you certainty and insight into your current state of health within one day through state-of-the-art diagnostic procedures and experienced specialists. Everyone is unique. Everyone comes with a different family predisposition. Everyone's occupation and lifestyle are accompanied by different risk factors. Prescan is your partner for a healthy life. Customise the amount of your medical screening to your individual needs.
Get a Quick and Reliable Insight into Your Health Status.
What can you expect when you book a medical check-up at Prescan? We have compiled everything step by step; from admission and scheduling an appointment to reporting of findings and follow-up care.
Consultation & Information
Findings & Concluding Discussion
Treatment Recommendations
Reasons Why Our Customers Choose Prescan.
Everything was great! Friendly consultation via phone! I got my results two days after my examination.